About Us
The Academic Department of HarperCollins Publishers is devoted to providing the best in fiction and non-fiction titles and instructor resources for high school and college levels.
We also provide discounted review copies for educators and are happy to help with desk copy requests through our online form. We hope the resources you'll find throughout our site will help you decide which books are right for you and your students. As always, if you have any questions, please email us at academic@harpercollins.com.
Sincerely,
Diane Burrowes
Kim Racon
Michael Fynan
Academic Marketing Department
HarperCollins Publishers
First-Year Student
With a wide variety of books to spark discussion, HarperAcademic's selection of First-Year titles is the perfect place to find the common book for your students.
Click here to view our First-Year website where you will find new and featured titles, past NODA and FYE speakers' presentations, and information on special editions and bulk ordering. We're happy to provide suggestions and sample copies. Contact us at academic@harpercollins.com.
HarperAcademic News
Hidden Figures in the Classroom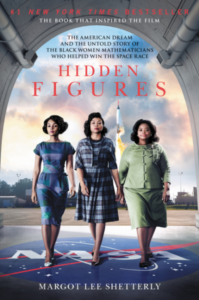 This summer, thousands of college students will read Margot Lee Shetterly's Hidden Figures. A common book for freshman at Cedar Crest College, the University of Houston, West Virginia University, the College of William and Mary, and the University of Mary Washington, Hidden Figures has also been assigned in a variety of courses from composition and women's studies to African-American history and the history of math and science.
Is Hidden Figures a good fit for your students? Our teaching guide, featuring reading questions and writing prompts, will help you decide.